Attention grabbing.
Presentations sell.
Setting up a store or show room in the AV business is huge investment of both time and money. To make your store or showroom a worthy investment, it needs to be properly designed and provide your customer with an experience that will convert to a sale. 
Store Design-
function and flow designed to sell more
Consumer Experience!
A properly designed store or showroom can dramatically increase the number of visitors that you can convert to paying customer. 
Maximize your investment in your new store or showroom! Rize above your competitors!
Cyber Technologies -
Home Theater Home Security Distributed Audio Networking
Poughkeepsie, New York
Retail Concepts And Experiences That Connect With Customers
Consumers who will return when receiving a positive in -person experience
People who still prefer in-store shopping compared to only shopping ecommerce
Consumers that spend more money when the store provides an experience
Consumers that want to experience before connecting with a brand
People who want to see, hear, and touch Audio/Video equipment before buying
Store and Showroom Design Services
We design and provide the products and services to make your store and showroom stand out.
Custom Design
Our in-house team custom designs all aspects of your store and showroom including the design and layout of your store.
Store Design
Starting with a layout of your store or show room we start with a 3D model of store fixtures and customer paths.
Graphics
Our professional in-house graphic design team can create and design just about any imagery desired pulling from our 500,000+ image database
Fixtures
Visiting a store should be an experience that convinces the consumer to purchase. Store fixtures are an important element to delivering that experience
3D Modelling
When designing the layout of a store it is important to be able to virtually visualize the layout before investing. We provide 3D models with most complex store layouts.
Store and Showroom Options
We have assembled many of the elements that you can use to help your store or showroom stand apart from your competitors. We can mix and match just about everything listed below and much more too. Don't see what you are looking for, contact us and mostly likely we can design or provide it for you.
Store Signage
Putting your sign in front of your store seems like a no brainer, but how, where, and the design of the sign can have a significant impact of customers finding your store.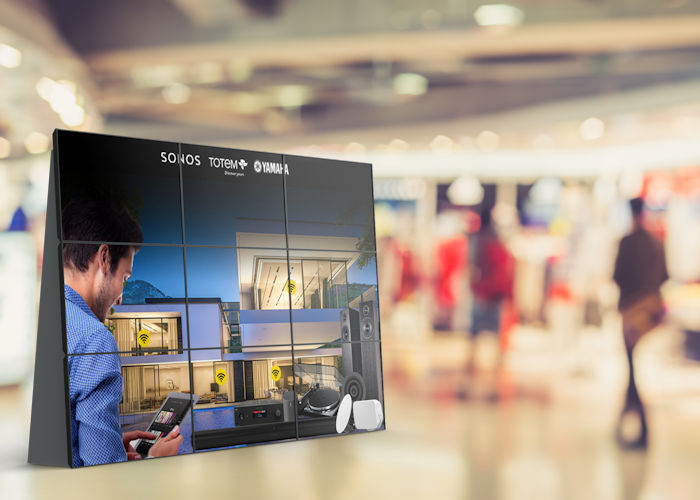 Digital Signage
Do you update your store signs on a regular basis? If so, you might want to consider upgrading to digital signage. We design and manage your digital signage systems.
Posters
Make an impact with custom designed posters that provide show off your projects or provide information about the systems and services that you provide and sell.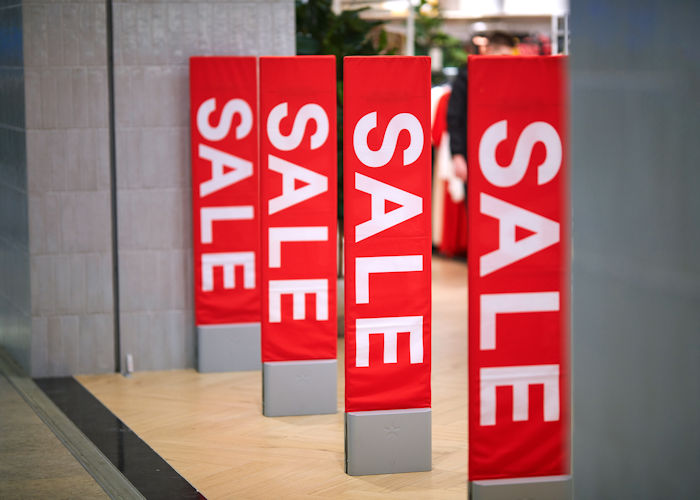 Signs
In store signs are a great way to help your customers find what they are looking for. Signs can also help you direct customers to new products or products on sale.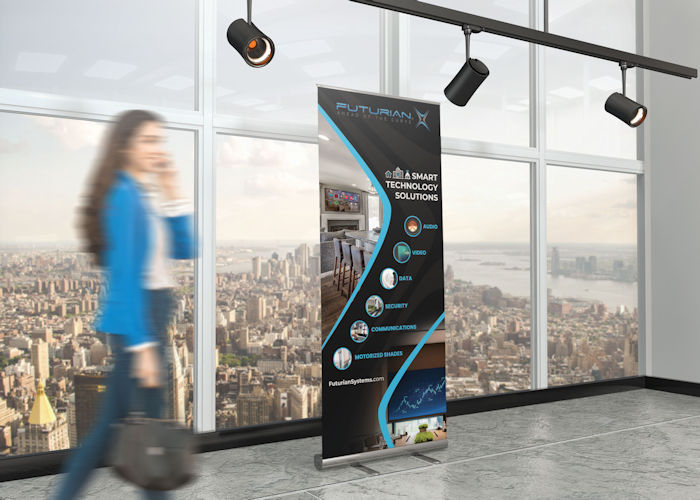 Banner Stands
Banner stands offer arguably the best value for any type of display. They are highly portable, easy to set up, customizable with graphics and accessories.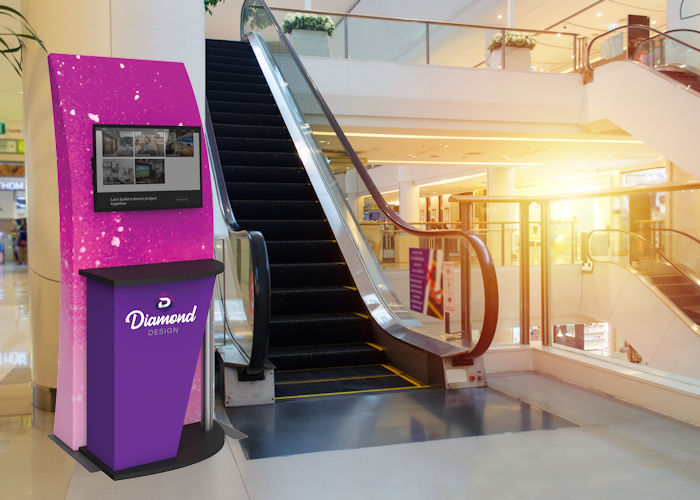 Kiosks
Our Kiosks include a lightweight aluminum tube frame with a state- of-the-art printed stretch zipper fabric graphic to create a funky and functional multimedia kiosk. 
Fixtures
Fixtures are help you to creatively display your products making those that you want to promote stand out. We can help you layout your store and recommend the best fixtures.
Labels and Tags
Labels, stickers, and sell tags are an essential part of any store. With these you can display pertinent information about your products including price, sales, and much more.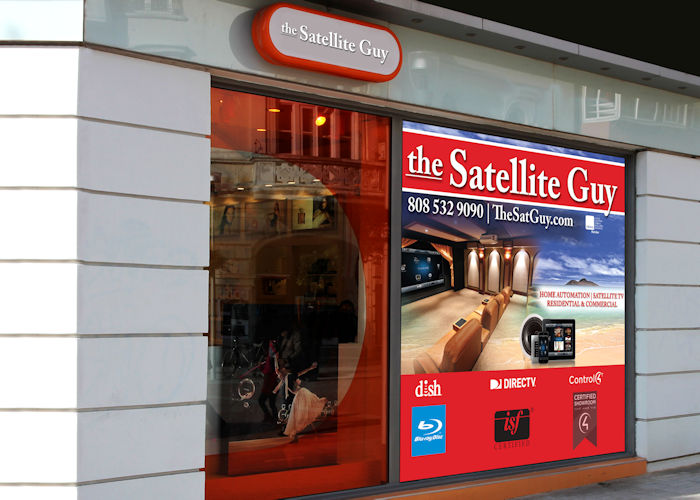 Window Signage
The windows of your store present a great advertising opportunity. Here you can provide additional information and use graphics to entice customers into your store.
Outdoor Flags
Our outdoor flags are ideal for drawing attention to your store, especially for events and sales. Made from durable outdoor all-weather materials.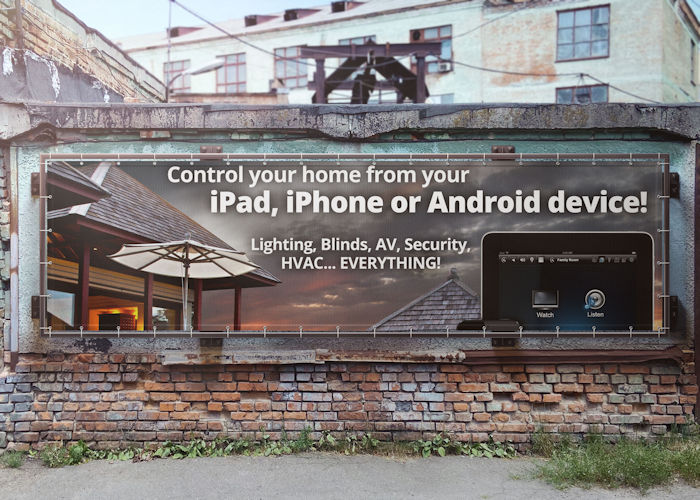 Outdoor Banners
Have a sale or event? Advertise it with a banner that you can hang up on your store front or at your kids' school among many other places. Outdoor rated for long life.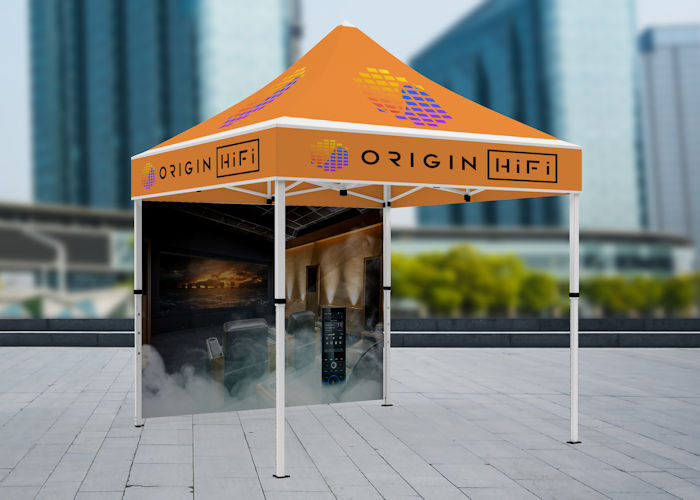 Outdoor Tents
With Covid restrictions customers have been less inclined to come inside your store. An outdoor tent is the ideal protection for outdoor pickup of merchandise.
Ready To Make Your Store Stand Out?
Fill out the form below to get started
Store Design Quote Request.
Please be as detailed as possible. This will help us to determine what services would work best for your application. Once we start with the quote, we will need to setup a call to review all the details. Depending on the requirements, a consultation fee maybe required.