Grabbing attention.
Memorably better.
Exhibiting at a builder show, home show, or even a national show like CEDIA costs a lot of money and time. Make the most of your investment with a Booth and Marketing from AVS Rize so that you will stand apart and above your competitors.
Event Graphics-
creative and eye catching designs help customers remember you
Event Marketing!
Whether you're exhibiting at a large or small event, an indoor or outdoor event, or any other type of event, you need visual content that captures people's attention and motivates them to stop and remember you above your competitors.
Don't get overlooked and forgotten! Rize above your competitors!
B3PRO -
Industry Services Training Services Marketing Services
National Association
Helping you stand out from your competitors
businesses who exhibit to raise brand awareness
businesses' goal is to increase sales at the show
businesses with the goal to get new sales leads
businesses exhibit because competitors are there
success is dependent on booth design and sales staff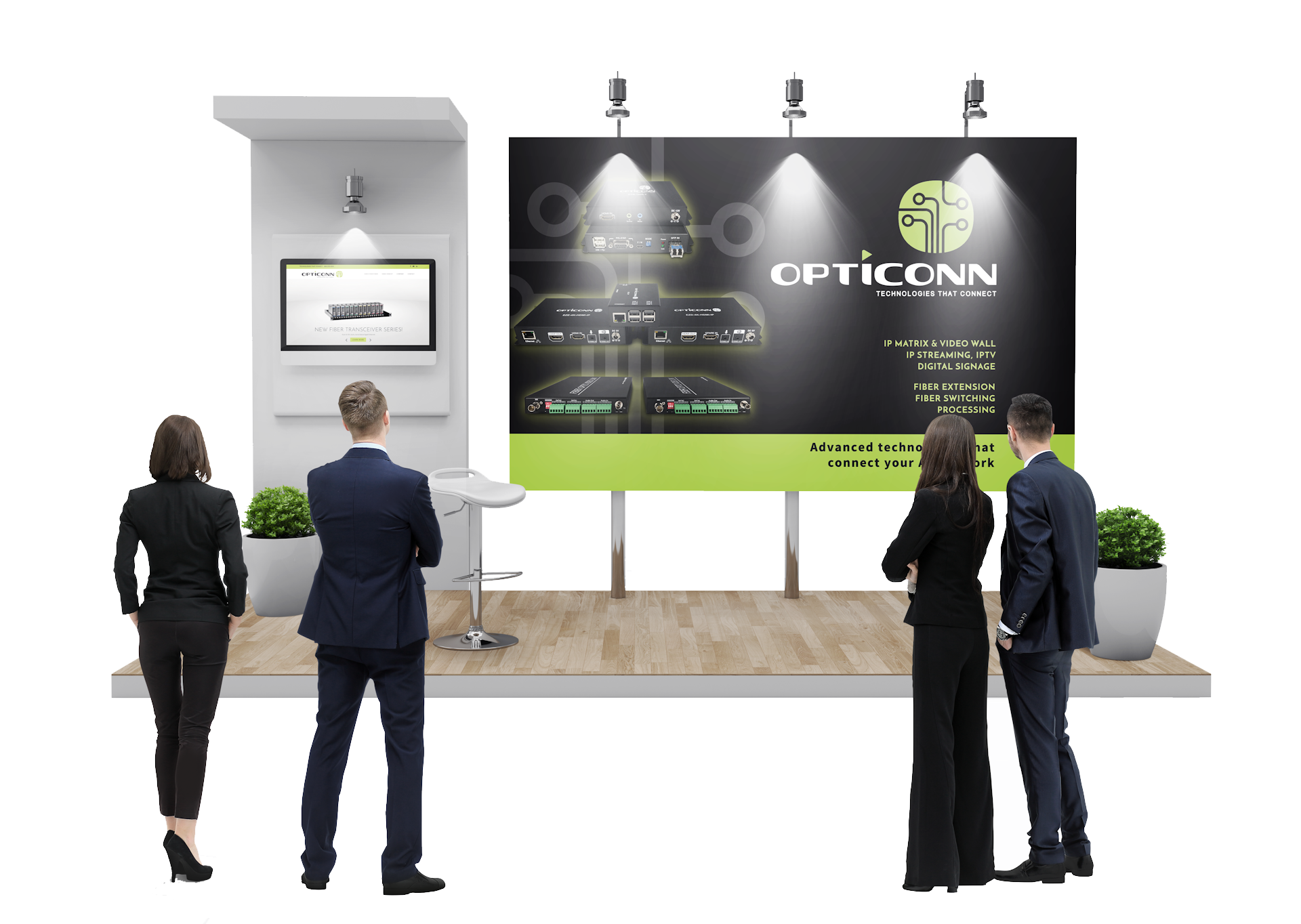 Event Design Services
We design, layout, and supply all aspects for your next event or tradeshow. From parade of homes to builder shows to international events like CES or CEDIA, we have solutions that will fit even the most demanding specifications.
Custom Design
Our in-house team custom designs all aspects of your booth with graphics that scale appropriately to the large size of your display.
Booth Layout
Our in-house team lays out every part of your booth so that when you arrive at your event of tradeshow there are no surprise.
Marketing Services
We offer a full list of marketing services to complement your events and trade shows. These include landing pages, print materials, and even promotionals.
Advertising Services
Our advertising services include advert design for magazines, billboards, and banners. We also can setup and run digital paid ads with Google, Facebook and other platforms.
Email Marketing
Our email marketing services are one of the most cost effective ways to let your customer know about your events and then follow up with event visitors.
Event and Trade Show Options
We have compiled several of the more relevant and popular event and trade show booths and accessories that will help you stand out from your competitors at your next event. We can mix and match just about everything listed below and much more too. Don't see what you are looking for? We offer 100s of additional options and can also design and build custom fixtures and booths.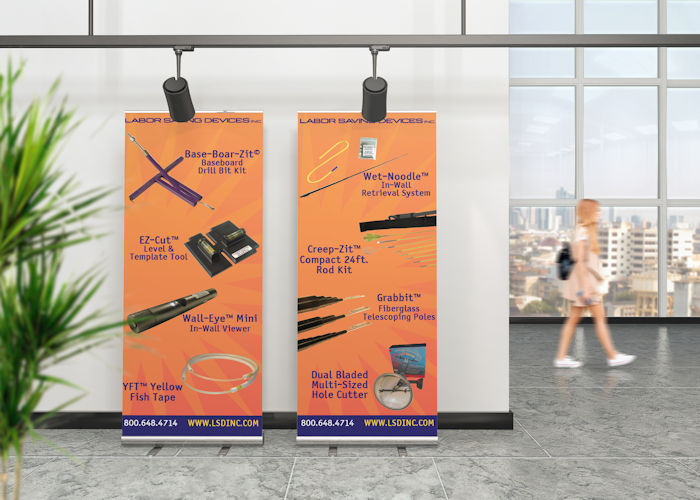 Banner Stands
Banner stands offer arguably the best value for any type of display. They are highly portable, easy to set up, customizable with graphics and accessories.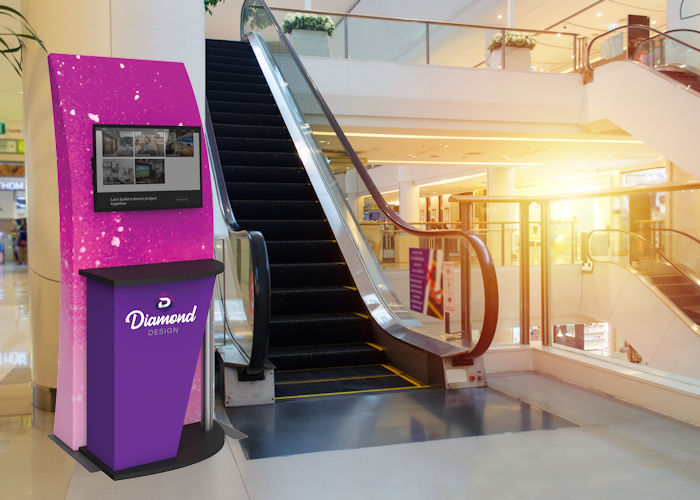 Kiosks
Our Kiosks include a lightweight aluminum tube frame with a state- of-the-art printed stretch zipper fabric graphic to create a funky and functional multimedia kiosk.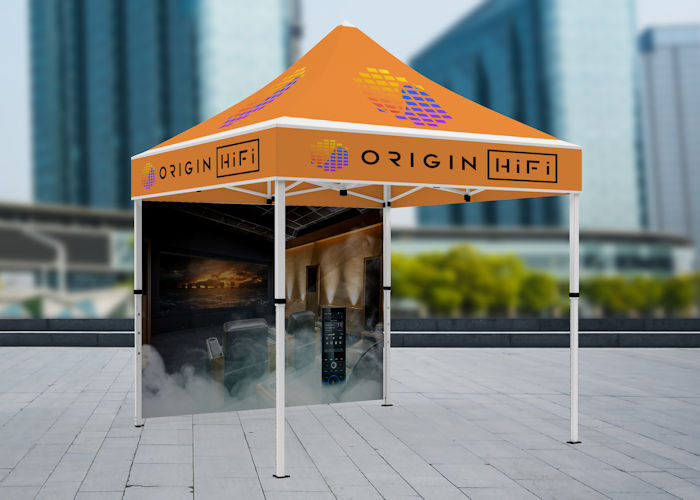 Outdoor Displays
Make an impact at outdoor events with a durable, weather-resistant tent or portable, wheeled serving stations perfect for for your next events. 
Booth Backwalls
Our Booth Backwalls are simple, portable and set up in 5 minutes or less! Simply stretch the fabric graphic over the corners and an impressive backwall is complete.
Mini Booths
Our event and tradeshow mini booths are ideal for smaller events. Quick to setup and take down afterwards. We design both the graphics and provide the hardware.
Small Booths 10x10
Our small booth layout and designs come in several different types and styles. Depending on your requirements, we provide everything from the design to the entire booth.
Medium Booths 10x20
For our medium booth designs we offer several layouts with a large option of accessories. Starting with the flooring to literature racks, monitor stands, and even chairs, we have it all.
Large Booths 20x20
Four times larger than our small booths, the large booth layout comes with a lot floor space for multiple booth structures and customer meeting areas. 
Island Booths
With island booths, most tradeshow venues will allow you to exceed the standard 8 foot height limit. We also offer graphic towers and hanging signage that can hung above.
Literature Racks
Literature racks are an important accessory for any tradeshow or event. You want to highlight your brochures and catalogs so that visitors will be enticed to pick one up and take it.
Banners & Flags
Our outdoor banners and flags are ideal for drawing attention to any storefront or event. Made from durable outdoor materials, they are good for all weather condtions. 
Booth Accessories
We also offer a full range of items that help finish off the booth like flooring, props, chairs, tables, monitor stands, iPad kiosks, shipping containers, and even promotional items to hand out.
Ready to Pull In The Crowds?
Fill out the form below to get started
Event& Show Quote Request.
Please be as detailed as possible. This will help us to determine what services would work best for your event or show. Once we start with the quote, we will need to setup a call to review all the details. Depending on the requirements, a consultation fee maybe required.