Reaching out. 
Engaging customers.
Email Marketing is one of the most powerful and robust yet easy-to-use marketing tools. Our platform includes many premium features usually only found on much more expensive systems. With powerful premium features like Inbox Analysis, Social Sharing, Advanced Reporting, Eamil Automation, A/X Testing, and industry leading Email Deliverability.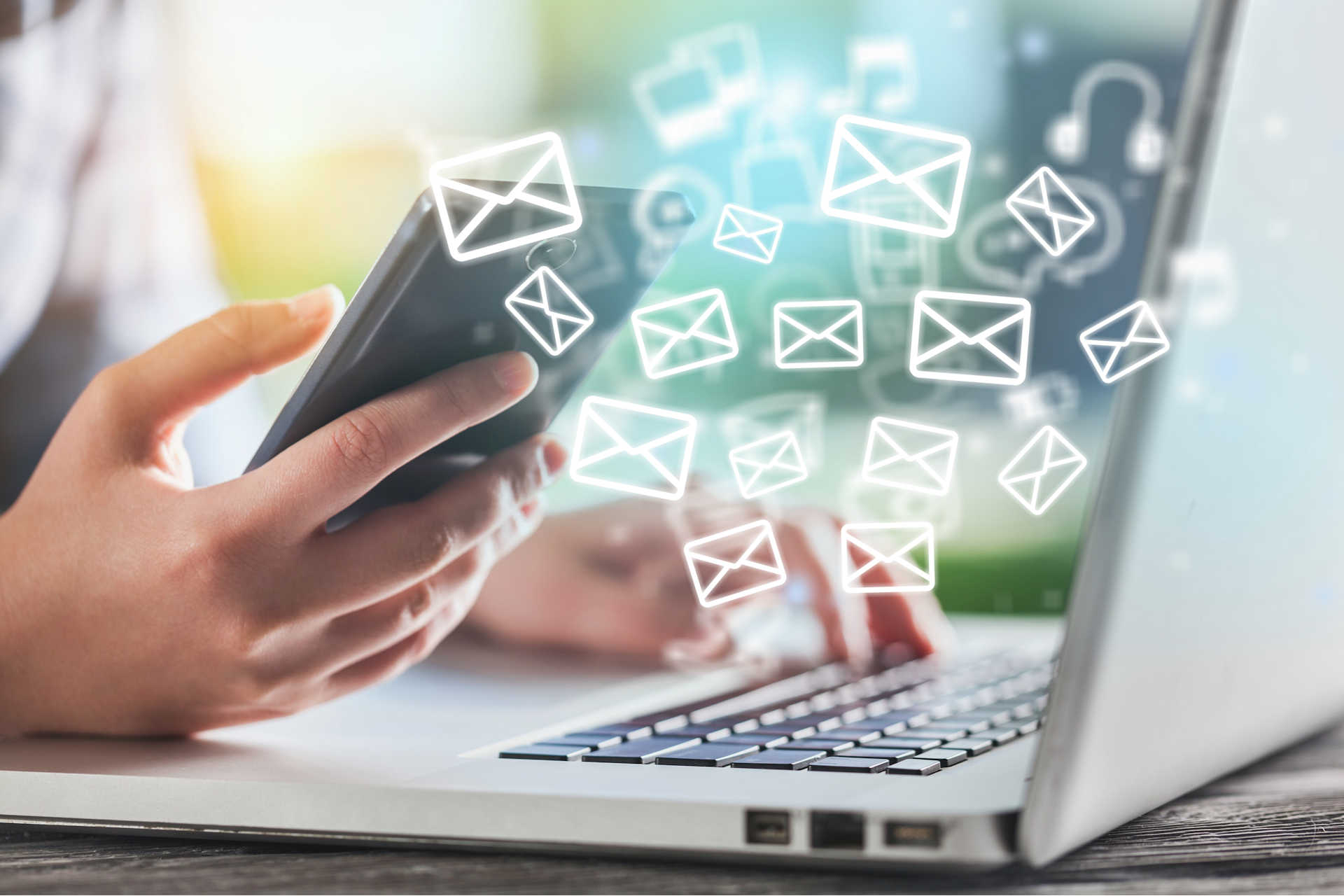 Best Marketing ROI >
increase revenue, improve conversion, increase traffic, amplify awareness
Boosting New Leads and Sales!
Despite rapidly developing marketing technologies and the growing popularity of social media, email marketing is still the most effective marketing platform by a large margin.
Don't settle for what's poplar, do what works! Rize above your competitors!
iWired -
Home Automation Home Theaters Home Networking Security
Scottsdale, Arizona
Helping you connect with your customers
Average Return On Investment. Return is about $42 for every $1 spent
Businesses that use Email Marketing to grow sales and build branding
Consumers who have purchased due to an email marketing offer
Segmentation and personalization increases effectiveness
Consumers that enjoy receiving weekly email offers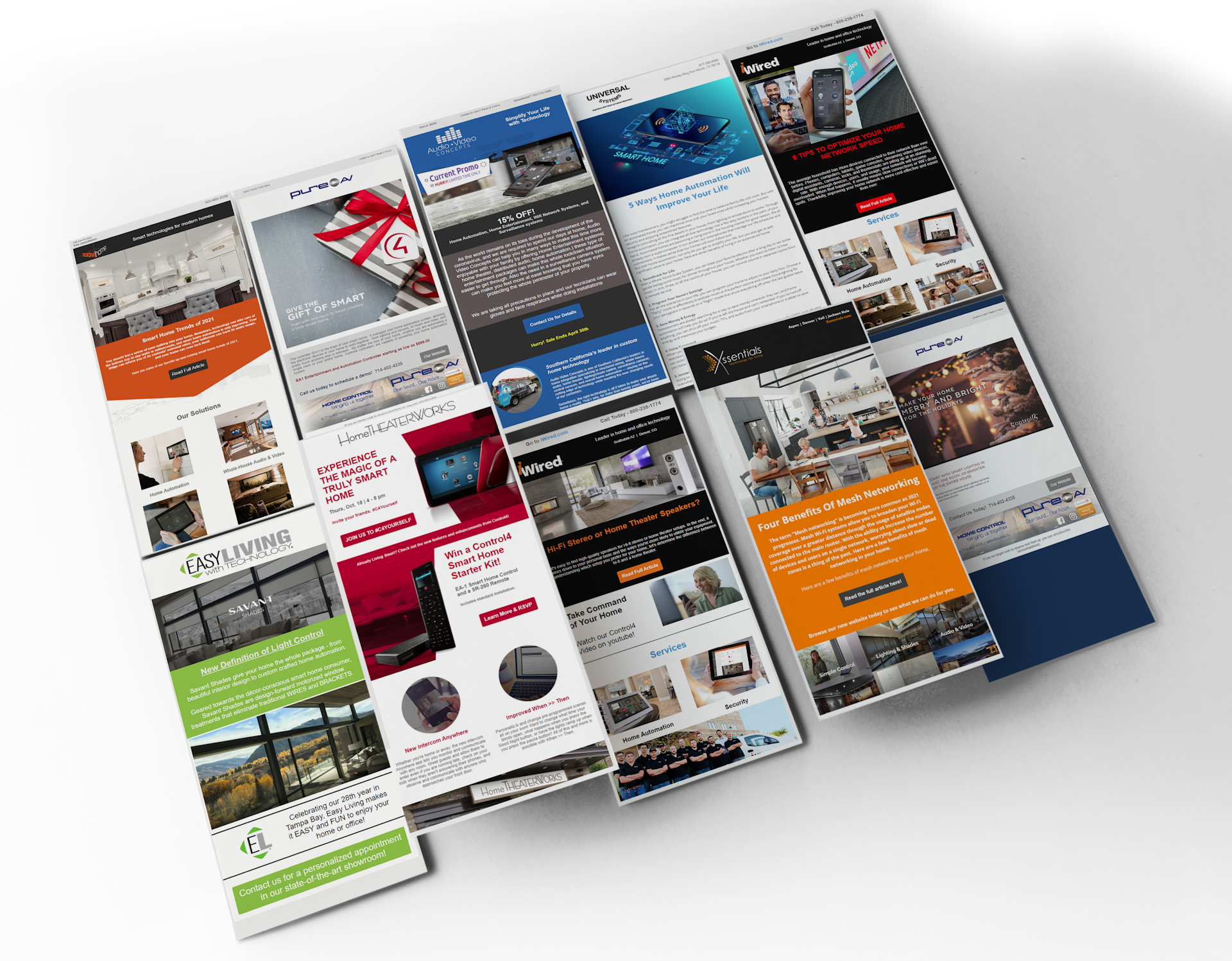 Email Marketing Features
Our Email Marketing service offers features as standard what many other services charge premium prices for. Including powerful premium features like Inbox Analysis, Social Sharing, Advanced Reporting, Email Automation, and industry leading Email Deliverability,
Powerful Design Tools
Create and send email newsletters and promotions to your subscriber lists with ease, speed and creativity. Comes with an array of tools for beginners and experts.
Email Designer
All you need to do is bring your creativity. Our easy to use Email Designer makes building emails a snap. Or, code your own template in HTML.
Campaign Creator
Efficiently manage your recipient lists and content as well as your sending and scheduling options in one place to realize your campaign goals.
Autoresponders
Send marketing emails without even lifting a finger. With our autoresponders your contacts will always feel connected. 
List Segmentation
Create groups of contacts using specific parameters. Make your emails stand out to your subscribers by tailoring content and personalization.
Email Automation
Get even more engaged with your audience with personalized email flows triggered by real-time behaviour. Email Automation saves you time and increases the engagement of your customers.
A/B Testing
Use the power of A/X testing to find out what works and what doesn't quickly and easily. Review different versions of templates – including layouts, subject lines, content and more.
Detailed Reports
Our detailed reports provide you with the information you need to make informed choices on how best to maximize your email ROI.
We have put together several different plans and levels of Email Marketing to give you an idea of what to expect.
Having trouble deciding on a package? Give us a call at (512) 661-2400 and one of our design consultants will be able to guide you through your decision. You can also fill out the form below or send us an email to sales@rizeavs.com.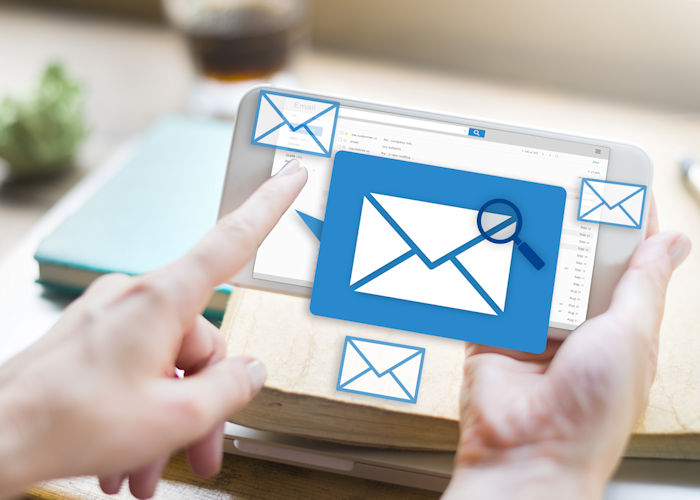 Features and Options
Plan Details
The Email Marketing subscription plan is based on the number of permission-based email contacts you have in your list.
As a monthly subscriber and you'll receive unlimited sending to your permission-based Email lists all for one low monthly fee. Subscriptions will be automatically renewed on the 1st of each month*
* Subscription cancellations required before 25th of the month.
Subscription Plans
Number of Email Contacts
0-100 : $15.00/month
101-500 : $20.00/month
501-1,000 : $25.00/month
1,001-2,500 : $30.00/month
2,501-5,000 : $50.00/month
5,001-10,000 : $75.00/month
10,001-15,000 : $125.00/month
15,001-25,000 : $150.00/month
25,001-50,000 : $240.00/month
50,001-75,000 : $380.00/month
75,001-100,000 : $500.00/month
100,000+ call for pricing
By selecting this service, you agree to the Anti-Spam Policy and the Service Terms and Conditions
Premium Options
Subscribe Forms for your website
Template Design Services
Total Email Management Services
Features and Options
Design Package Details
Short on time and resources? Our Managed Email Marketing program puts together a email marketing strategy and then executes the plan.
Available Programs
The Managed Email plans include;
Frequency: Bi-Weekly, Weekly, Bi-Monthly, and Monthly
Plan Length: 6-months and 12 months
Premium Options
Addon content plans and landing pages
Design Features and Options
Template Details
We have put together several templates both for residential and commercial customers in the AV and Security markets.
Available Templates
Residential Themed Templates
Audio/Video
New Customer Welcome
Fill out the form below to get started
Email Marketing Quote Request.
Please be as detailed as possible. This will help us to determine what services would work best for your application. Once we start with the quote, we will need to setup a call to review all the details.