Professional videos that
communicate your brand.
Professionally-crafted, high-quality videos rapidly aid the communication of your brand and help you stand out from the noise in your local markets
Brand Identity Videos
Build awareness of your company while attracting potential customers. These videos can be used as part of advertising campaigns or to showcase your company's mission, vision, products, and services. Our brand identity videos are carefully tailored around your company's brand.
SaaviHome Franchise
This is a perfect example of a Brand Identity video that was designed with the goal of delivering the brand's message and opportunities in the Audio Video market with available franchise locations in Texas. While these videos are designed to work seamlessly with a Google Performance Max Ad campaign, they are also great for providing the viewer with a quick overview of the offering.
Our Brand Identity videos are designed to showcase your company's brand across multiple platforms and can be comprised of customer-supplied videos, stock videos, product videos, and even custom avatars. While there is no limit to the length or content, the optimal length is between 1 and 5 minutes.
Brand Identity Videos start around $5,000 per 1 minute.
(Note, this does not include cost of stock videos, actors, or other assets)
Spotlight Videos
Need to quickly grab a viewer's attention while educating them about your business and the services you provide? Our spotlight video design services are ideal for those quick commercials that need to get the attention of the viewer in a short period of time.
Ultimate Sound & Installations, Inc
USI wanted to take advantage of the new local TV ads by Hulu, but they needed a quick 15-second video highlighting their products and services while staying on budget. With a combination of animation, stock images, stock videos, and a voice over, we designed and produced the perfect video that brought in new customers.
Our Spotlight videos are prefect for those instances that require a lot of information packed into a short time frame while staying on budget. Using a combination of customer supplied videos, stock images, stock videos, and animations, our Spotlight videos are ideal for Hulu, Social Media, and other similar platforms.
Spotlight Videos start around $1,950 per 15 seconds.
(Note, this does not include cost of stock videos, actors, or other assets)
Animated Videos
Need to educate your customers about your products and services while entertaining them? Look no further than our Animated Videos which use an illustrated character and setting to create fun and engaging videos that are easy to watch.
p|d PanTech Design
With the launch of their new software, PanTech Design needed to be able to quickly educate their customers on the features and benefits that they were able to provide. Using an animated video, we were able to quickly highlight the challenges and the solutions. The video was able to condense a lot of information into a short period of time.
Our Animated videos provide the benefit of condensing a lot of information without the need for elaborate scenery or custom video shoots. We combine stock animation with custom illustrations and vector graphics to generate explainer and educational videos.
Animated Videos start around $3,900 per 30 seconds.
(Note, this does not include cost of stock animations or other assets)
Videos are an effective way of engaging your customers. While we have highlighted a couple of options above, we offer many more types of videos that may benefit your marketing strategies.
Explainer Videos
These videos can help your customers understand how your product or service can help them with their challenges. They typically focus on explaining how the buyer can overcome an issue by hiring the company or purchasing their product.
Demonstration Videos
These videos show the customer how something works and can be an effective way to sell customers on your product or service. Ideally these videos show your customers the benefits and operation of your products.
Product Review Videos
Product reviews showcase a customer's opinion about products they purchase. These can be very effective in helping buyers make a purchase decision. Product review videos can help viewers understand how consumers have used your products or services and possibly answer questions they might have.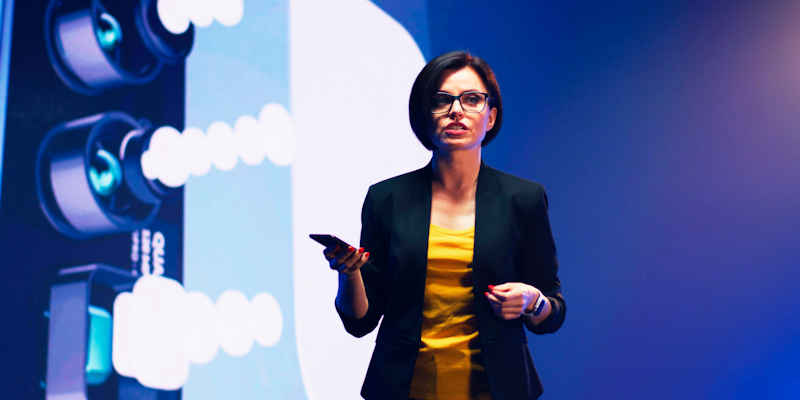 Announcement Videos
Announcement videos share a specific piece of information with your viewers, like the release of a new product or the opening of a new store. These videos can contain engaging images, advertising slogans, and other elements that generate excitement about an announcement.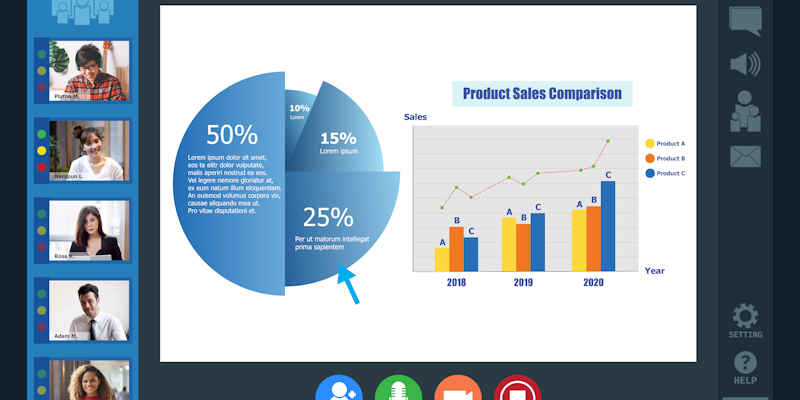 Presentation Videos
Presentation videos can be created in multiple formats: a combination of animated slides in video format, video files and audio sources packed on a single video file, a video recording made in interview format, a video documentary, etc. The concept behind a video presentation is that they can easily bring multiple types of formats together.
Fill out the form below to get started
Video Production Quote Request.
Please be as detailed as possible. This will help us to determine what type of message will work best for your new video. Once we start the quote, we will need to setup a call to review all the details. Depending on the requirements, a consultation fee may be required.