Case Study – Phoenix Systems
A Rizing Phoenix.
Expanding Markets.
Smart Home with Integrated Security
Phoenix Systems is one of the most successful privately held residential systems design and installation companies on the East Coast.
Phoenix has completed over 30,000 installations across North America from its offices in GA, SC, NC, TN, and FL. Phoenix provides services from essential home security all the way to complete home automation. They're good and what they do and it's showing through their growth over the last few years.
Phoenix Systems is one of the leading Security & AV companies on the east coast with 5 locations and growing.
Phoenix Systems has completed over 30,000 installations across North America from its locations in GA, SC, NC, TN, and FL.
Phoenix is not a franchise and does not belong to a national holding company. They pride themselves in taking the time to analyze your needs and come up with a solution that is best for their customers.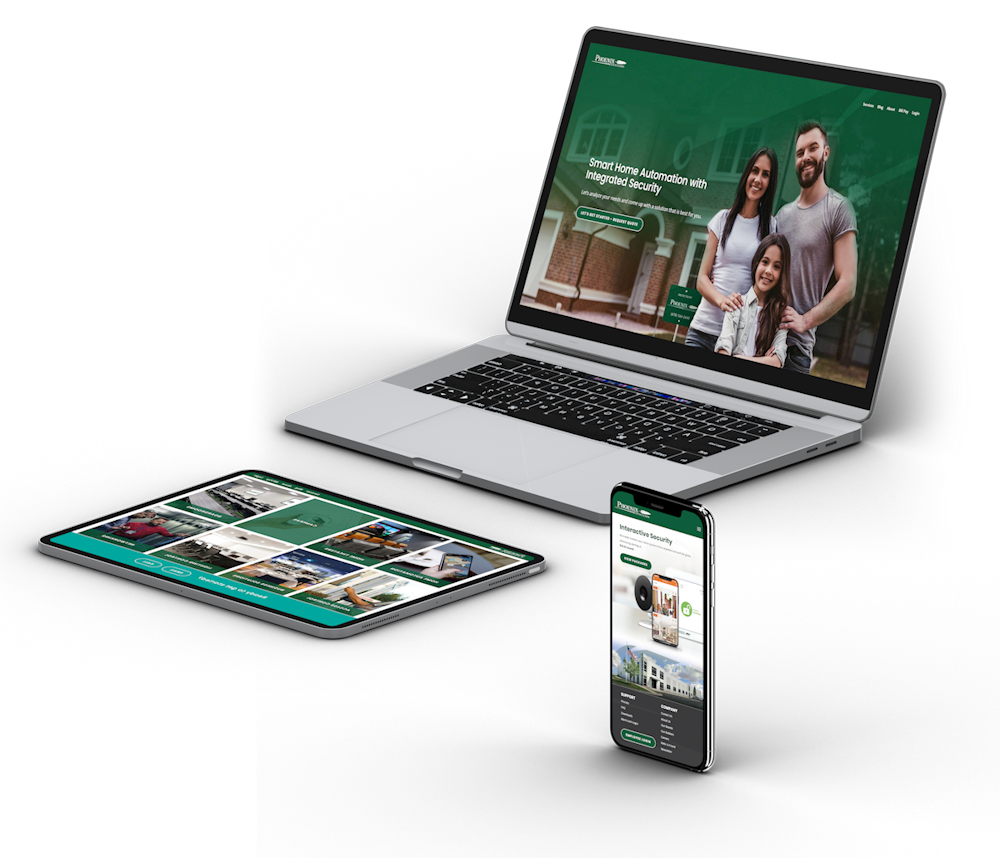 Over the course of 20 plus years in business, Phoenix Systems has seen its share of success in becoming what it is today. However, the challenge eventually became evolving itself into an enterprise level presentation and expanding into new markets.
Entering the era of digital marketing, their website simply did not reflect the company's strengths and position in the market. Their sales materials (brochures, cards, etc.) were lackluster and didn't represent an operation at the top of their game. It was evident that their marketing was not on par with the progress they had seen in the previous 5-10 years.
Were they missing out on further potential for growth by ignoring the marketing side of the business? Or worse, were they impacting the brand long term by not harnessing the success they were generating and missing out on a chance to invest in further expansion with strategic marketing efforts?
With Rize Marketing being the official marketing partner of the AiN Group, Phoenix Systems seized the opportunity to discuss a complete makeover of the company branding and marketing.
Before any other projects, a brand refresh was in order for the company logo. Subtle yet refined changes were made to polish the current design and give the logo a modern feel that would become the foundation to the new marketing efforts including being showcased in their all new 43,000 sq. ft. showroom. The new logo would then help inspire the direction of the all new website – which was carefully planned to capture a fresh first impression, display a focused message and facilitate a modern day interaction with clients.
Following suit with the website would be a comprehensive set of print materials including a 12-page Brochure, Tri-fold Brochure, Business Cards, Folders, Window Clings, and a number of other specific solutions that helped arm the sales team with the right tools it needed to close more clients. Piggybacking on the model of these initial projects was a subset of location-specific materials tailored for the other locations South Carolina, Florida, and Tennessee. Phoenix Systems was starting to look the part.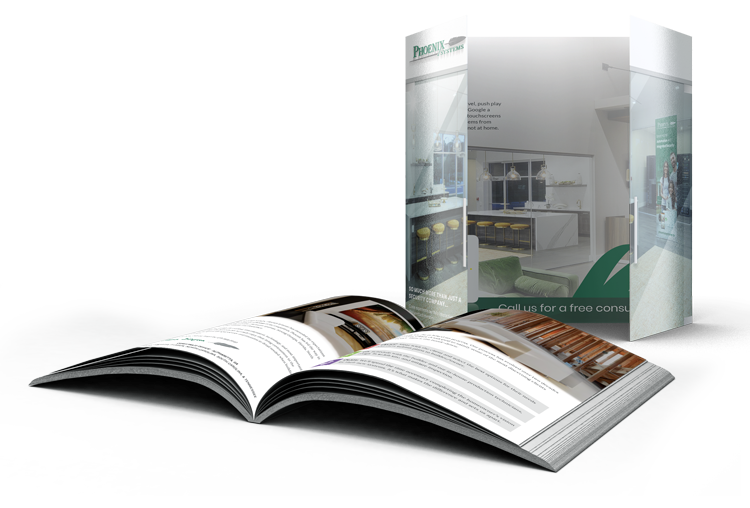 Highlighted Website Features
Here are some of the features built into their new website that have brought the company's presentation up to speed and enabling continued growth.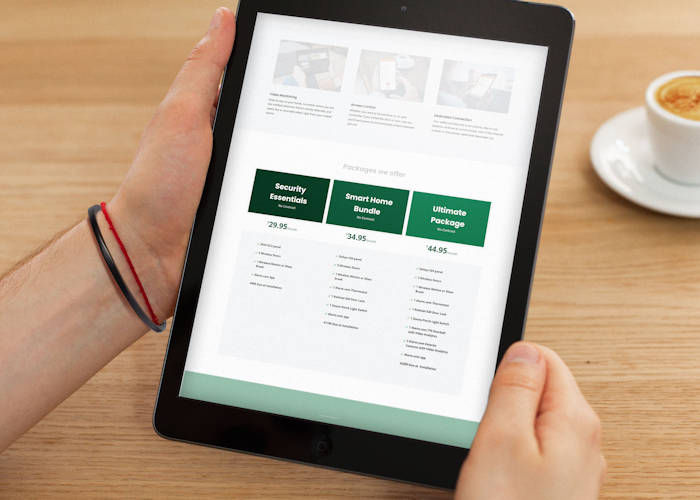 Security Packages Page
Leading with security, Phoenix Systems is able to funnel their visitors onto a page featuring their available package options to choose from. Equipped with a call-to-action contact form, the Phoenix Systems sales team is ready to convert these leads into paying customers.
Online Bill Pay
Speaking of paying customers, also setup on the New Website is Online Bill Pay. Providing convenience to clients and some aid to the accounts receivable department, the Online Bill Pay is a nice new tool having a positive impact on the bottom line.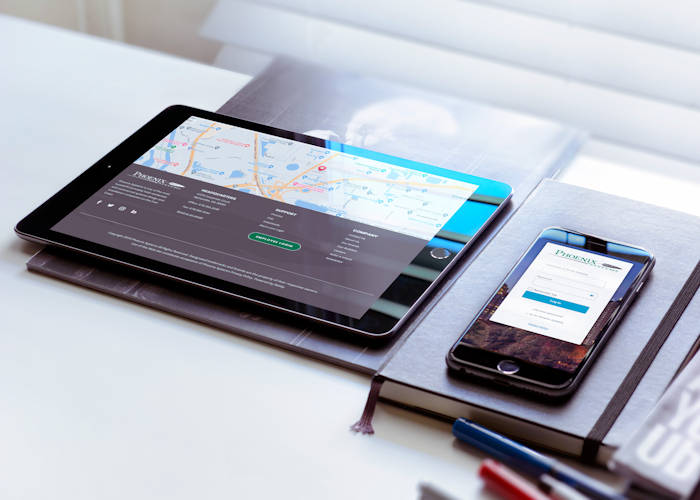 Employee Portal
Some of the challenges of a growing company managing a growing list of employees across multiple locations are keeping everyone informed, providing access to important resources, and generally keeping the team on the same page. The built-in Employee Portal helps address these and more.
Complete Print Materials Package
From sales meeting presentation materials to lead generating solutions to strategic after-the-install pieces – Phoenix Systems is now armed with a sharp set of branded print materials. Here are a few examples;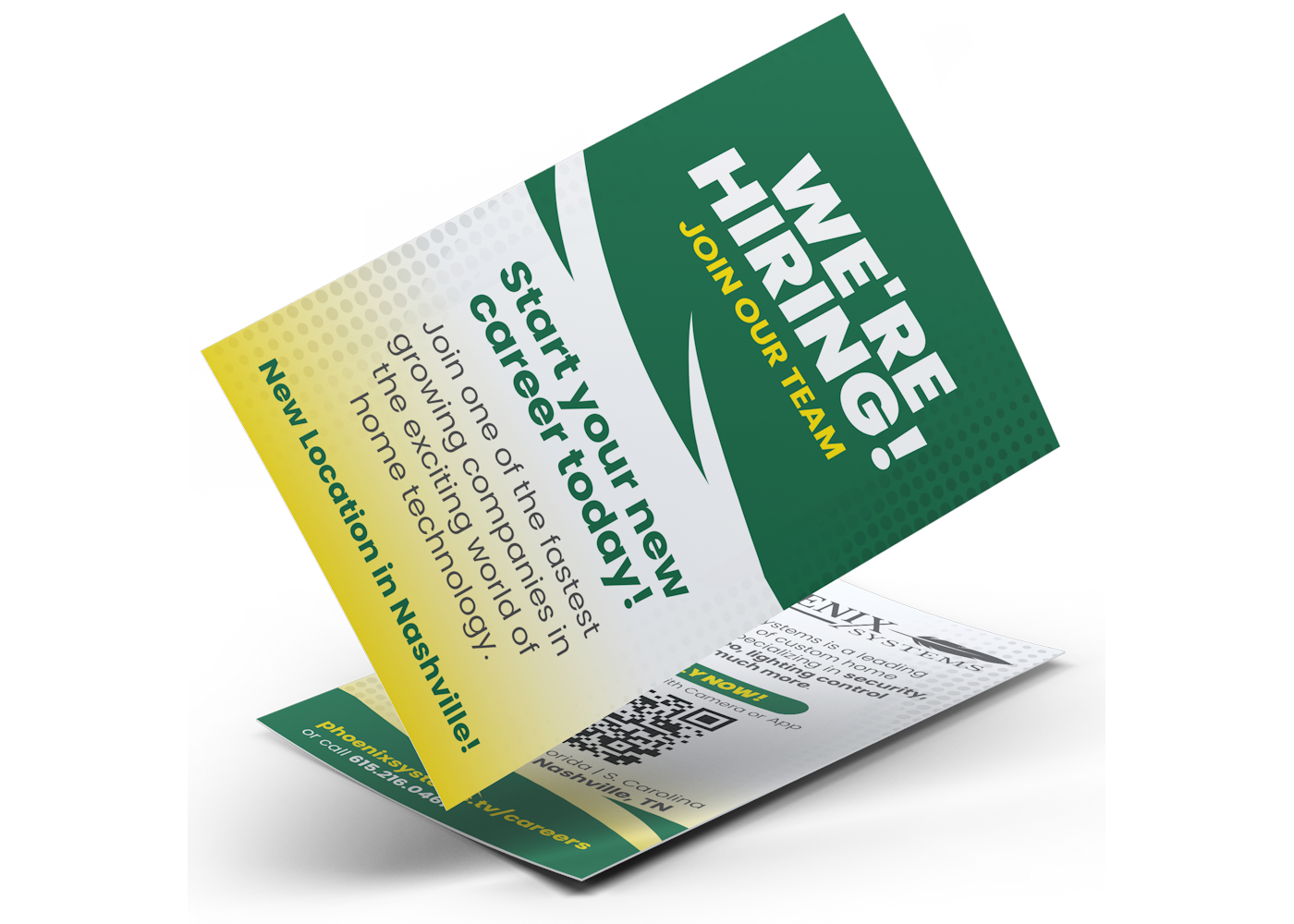 Door Hangers and Window Clings
Security Panel Activation Cards
Your content goes here. Edit or remove this text inline or in the module Content settings. You can also style every aspect of this content in the module Design settings and even apply custom CSS to this text in the module Advanced settings.
Phoenix Systems Project Gallery
Here are some project photos for some more visual reference of the marketing solutions helping Phoenix Systems propel the company forward.

Website Quote Request.
Please be as detailed as possible. This will help us to determine what services would work best for your application. Once we start with the quote, we will need to setup a call to review all the details. Depending on the requirements, a consultation fee maybe required.
[contact-form-7 id="1131"]