Selling technology.
Marketing digitally.
An audio video Retail Store or Showroom needs to be more than just a few pieces of equipment placed on a couple of shelves. The store or showroom should create an ambience and invite the customer to look around and experience the equipment. Starting with the outside signage to listening rooms and interior spaces, the goal is to help the customer visualize and image the experience at home.
Why Choose Rize AVS?
First hand knowledge of designing and running Audio Video stores and showrooms
Decades of "hands on" industry experience
Huge library of industry product images
100,000+ licensed lifestyle images for use in projects
Industry expert content copy writers
Helped market and grow 1000+ AV Integration firms
Our Focus!
We can design, equip, and furnish audio video and other consumer electronic showrooms and stores of all sizes.  We can also continue with the promotion of the stores and showrooms both physically and digitally online. We have been helping companies big and small grow their business since 2008.
Rize AVS is a division of Rize Marketing Company, a multi-discipline marketing agency with decades of industry experience and expertise, allowing us to develop marketing programs that provide the best results for the value.
A Few Of Our Retail Customers
Specialty Retail Products
We have put together a list some of the specialty products and services that we offer specifically for our Retail customers.
We also offer a full portfolio of other marketing materials categorized in our website menu. To learn more and purchase these products and services follow the "Learn More" buttons.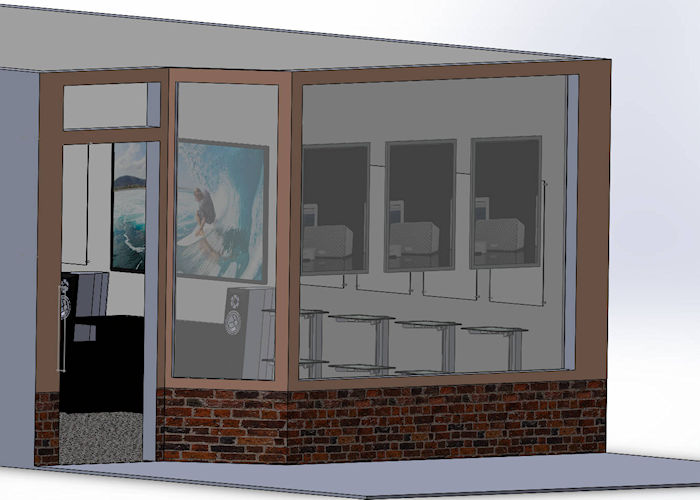 The design and layout details of your retail store or showroom are of paramount importance. We help facilitate this process with 3D modeling software to help visualize the final space before you invest  in purchasing fixtures and equipment.
The signage of your retail store or showroom both outside and inside help customers locate your place of business and navigate around inside. Clear and precise signage help highlight the professionalism of your business.
How you furnish your spaces will help create an inviting and comfortable atmosphere that makes your customer feel at easy and be more likely to add to their purchases. Adding elegant fixture help display and promote your equipment more effectively. 
Vastly expand the reach of your retail store with a dedicated eCommerce website that lets your customers browse and purchase your products from anywhere at any time. Add premium options like installation, maintenance plans, and extended warranty.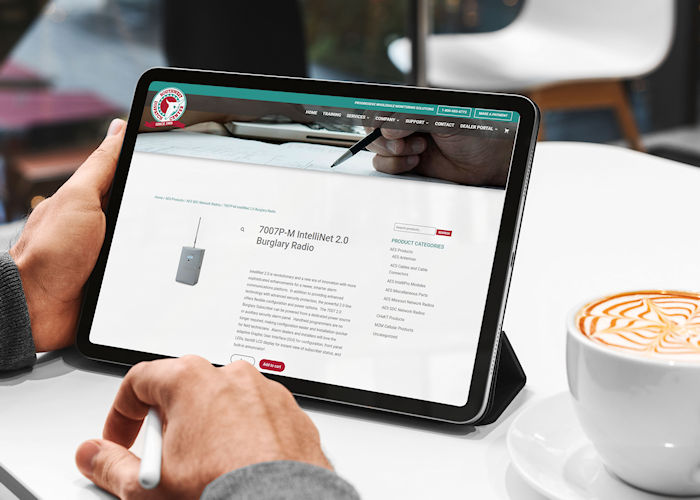 An eCommerce store only scratches the surface of what's possible online. Enhance your customers experience with advanced integrations like optional installation addons, product programming, abandoned cart notifications, and many many more.
Adverting your store and showroom online is one of the most cost effective methods to bring in new customers. Don't rely on Google and Facebook to manage your ads, go with professionals who concentrate on conversions, not just paid clicks.
Digital signage provides a flexible and quick way to change and update your advertisements. Digital signage can be scheduled to display a completely different set of adverts and messages depending on the time of day or even season.
Transform your store windows into branded advertisements with window graphics, decals, and clings. Your store windows are prime space to convey key branding messages that will attract attention and drive customers into your retail store.
Decorate your store or showroom with posters, displays. banners, and even large wall stickers that help tell you story and promote your brand. We custom design for your brand and room layouts. We also source and mange the printing and delivery.
Fill out the form below to get started
Specialty Product/Service Quote Request.
Please be as detailed as possible. This will help us to determine what services would work best for your application. Once we start with the quote, we will need to setup a call to review all the details.