Website Updates for Orangewire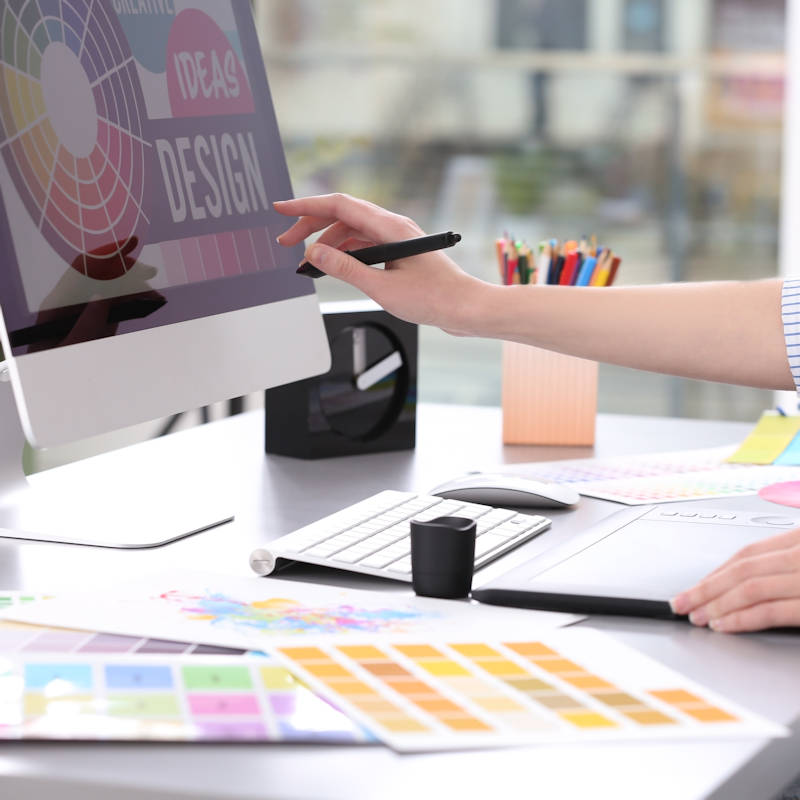 Proposed is a series of updates to the front-end of the website for a fresh aesthetic appearance as well as improved call-to-action and overall experience. This will set the stage for the ongoing SEO and Content Plan moving forward outline on the following pages.
Menu / Footer General Updates
Remove "Home" and enlarge/bolden remaining menu items
Enlarge/bolden phone number along with call-to-action text
Relabel "Systems" to Solutions – and put first
Relabel "Process" to How It Works
Remove/Hide "Featured Project" – leaving main "Portfolio" gallery
Footer – remove contact form – replace with banner/bar with call-to-action message and link to Contact Us page
Home Page Updates
Replace slider with new single hero image and overlay message with call-to-action button
Update intro layer text – formatting to sentence-case
Update Environments layer to title "Solutions" – replace current 3 blocks with two rows of 4 (total 8) – each linked to corresponding pages
Featured Product/Solution Layer – with graphic, blurb and action button to contact or learn more
Add Reviews layer – grabbing several 5-Stars from Google Review
Solutions Section (previously "Systems")
Add Systems landing page to help improve navigation and customer experience
Expand each service page to a 3 layer enhanced page layout – add text layer and video layer – with standard Rize content where applicable – additional content can be added anytime via StudioTask
NOTE: SEO Plan (outlined separately on following page) to start introducing enhanced content landing pages (1500+ words) for specific solutions
Miscellaneous Updates
Update About Us page to create 2 separate layers each with photos to go along current text – photos ideally more personal of OrangeWire – either of owner (Dave) or similar
Replace current set of Videos with 8 new videos (ie. Control4, Sonos, etc.)
NOTE: Additional edits to update images, add/remove pages, or any other change requests are available at an additional cost estimated hourly. ($150/hr)
Custom Order As Quoted
For many of our projects we provide a custom quote via proposal or email. For order details please refer to your quote or proposal.
All our standard Service Terms and Condtions including Hosting Terms and Conditions and Privacy Policies apply to all our orders. By purchasing this custom product or service you agree to all our terms and conditions.