Email marketing is a form of digital marketing that involves sending promotional messages to subscribers via email. The core goals of email marketing are maintaining contact, converting leads, distributing news, collecting opinions, and generating engagement. Email marketing allows you to reach your target audience directly with personalized and relevant content. Not to mention email marketing is cost-effective, easy to track, and provides valuable data for analyzing campaign success. At Rize AVS, we have several different email marketing plans and levels to meet your needs. Let's dive into the basics of email marketing.
Build a List
Before putting in the time and effort to create your email marketing strategy, it's important to have a list of contacts that have chosen to receive your emails. You've probably heard that quality over quantity matters, and the same is true for email subscribers. There are several ways to obtain good subscribers, but the easiest is an opt-in form on your website. Your opt-in form should be enticing yet simple. You want viewers to want to sign up, and who doesn't love easy-to-use forms? It's likely that your viewers are expecting a quick sign-up process and have started it between their other tasks, so keeping the form simple is vital.
Another way to gain subscribers is through lead magnets that offer something of value in exchange for a subscriber. However, people are starting to guard their personal information closely, so you want to offer something of similar value to them. For instance, you might give a set of mobile-controlled light bulbs in exchange for contact information.
Segment By Audience or Goals
Now that you have an email contact list and permission to send them information, you should separate them by the data you've collected about them or by the goals you have for them. For example, if you know that Sally is interested in home automation, you should tag her as such. Likewise, if Sally purchases a home automation system, you should add her to the post-purchase follow-up list. If Tom is interested in commercial access control, he and Sally should not be in the same category. Email marketing allows you to separate your subscribers by their behavioral and demographic data.
Choose a Platform
Sending successful emails can be complicated. However, with the appropriate email service provider (ESP) and deliverability, tracking, and personalization tools, your email marketing will be prosperous. Your ESP is what allows you to send email campaigns to your list of subscribers and usually includes deliverability tools, which ensure that the email is landing in your receivers' inboxes successfully. Testing and tracking the campaign performance helps you optimize your email marketing strategy. It's helpful to send personalized emails instead of generic ones, though not always feasible. Leveraging an email personalization tool might be beneficial for you and your email marketing strategy.
Determine Campaign Type
Determining the right campaign type for your business might seem easy until you dive into all the different types of campaigns available. Some of the most prominent campaigns are newsletters, promotional, and retention emails. Choosing the appropriate campaign type is crucial to your success. Perhaps you want to promote your blogs, in which case a newsletter would benefit you most. If you want to give a seasonal discount on a piece of equipment, a promotional campaign will be a good fit. Your business practices will determine what type of email marketing strategy you should choose.
Create an Effective Email Campaign
According to Hubspot, there are 4 billion daily email users and 306 billion emails sent and received each day. 64% of small businesses use email marketing to reach customers, and 37% of brands are increasing their email budgets. The most effective strategies for email marketing campaigns are subscriber segmentation, message personalization, and email automation. How are all of these emails successful? Let's look at the key components of an effective email campaign.
High-Quality Subject Line
The subject line and preview text are the most far-reaching elements of your email copy. Creating hard-to-ignore subjects and preview text will catch the attention of your viewers and likely result in conversions. Subject lines and preview text should use insightful keywords and be benefit-driven.
Content
Similar to your opt-in forms, your email content should be easy to read. People are busy and won't have a lot of time to read through your email. A rule of thumb in email marketing is to use short sentences and paragraphs, utilizing bullet points when you can. The use of psychology, fear of missing out in particular, will create enough interest from viewers for them to act on it.
Images
When choosing images for your email blasts, you should pick those optimized for all devices. If you happen to catch your readers while they are away from their desks, you want to convey the same message as if they were viewing it from their desktops. It's also important to choose relevant and eye-catching images to capture your recipient's attention.
Call to Action
Your call to action should lead to a relevant offer and stand out from the rest of the email. You want your recipient to find it if they are skimming your message. Some common CTAs are "read more," "take advantage of," "sign me up," etc.
Test Email Campaigns
Split testing your email blasts is a sure way to learn what type of email performs best with your audience by analyzing the results of one email against another. Testing one element at a time is crucial when A/B testing. You might want to test the subject line, call to action, or images, but you should do them all separately, or you won't generate accurate results. After analyzing your results, you should keep the version that performed better. Don't try to skimp out on A/B testing; it should be done with the intention of giving you the most successful path into email inboxes.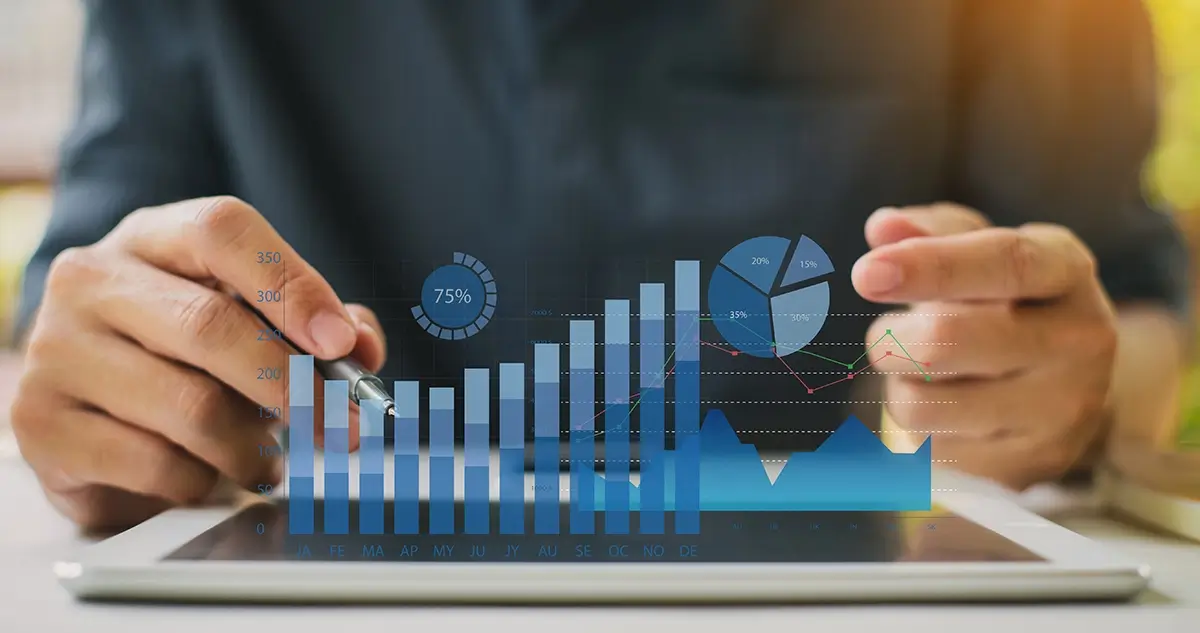 Track the Results
Email marketing is easy to track and gives valuable results. The open, click-through, and unsubscribe rates will provide insight into what is successful and what you should change. The email open rate explains how many people open your emails, calculated by an invisible image that loads when someone clicks on your message. Next, the click-through rate describes how many people clicked on a link in your email. The unsubscribe rate is straightforward; it tells you how many people click the "unsubscribe" button at the bottom of your email. These statistics together will give you a fair insight into whether or not your email marketing is successful.
Rize in the Inbox
Email marketing is a powerful and robust yet easy-to-use marketing tool. Our platform includes many premium features usually only found through much more expensive systems. Rize AVS is a division of Rize Marketing Company, a multi-discipline marketing agency with decades of industry experience and expertise, allowing us to develop marketing programs that provide the best results. We offer premium features like Inbox Analysis, Social Sharing, Advanced Reporting, Email Automation, A/B Testing, and Industry Leading Email Deliverability. Contact us today to Rize in your customers' inbox!